Hi everyone, Mack here! Sharon is still in Boston on her vacation so I'm guest blogging her food notes this week. You can check out some of her adventures on Instagram. I haven't run out of food yet but if Sharon doesn't make it home soon I might be in trouble. Kidding!
Here's another one from Sharon's adventures in the USA – Utz Chips!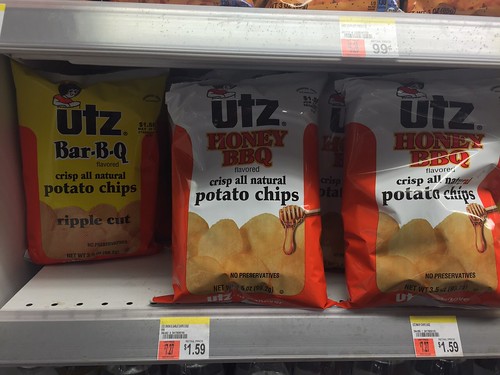 This guest post was written by Mack, an Edmonton-based geek who fancies himself a part-time foodie. You can find him online at his blog, and on Twitter.